Imagine being able to use your morning commute to work on an important presentation – while you're at the wheel. Or just being able to enjoy the nice scenery around you without worrying about what's happening on the road. With autonomous vehicles, or AVs, it could one day be a reality.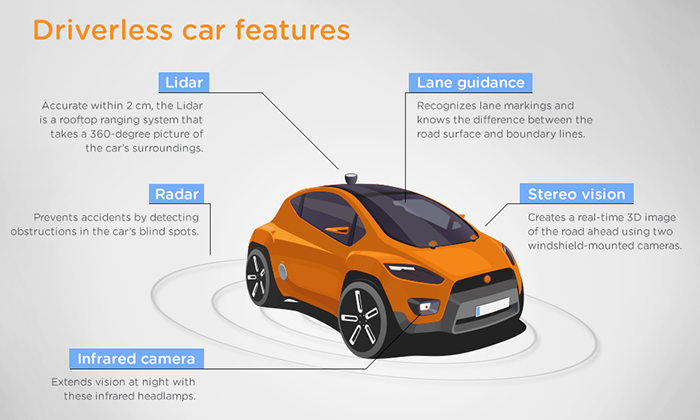 Automobile manufacturers and software companies, more specifically Google, have created driverless cars, which will be available to the public for use on roads at some time in the future. This new technology comes as both good and bad news for the insurance industry. From underwriting to insurance regulation, the effects of self-driving cars will be far reaching.
Here are just a few of the insurance implications that could come with owning a driverless car:
Underwriting: With driverless cars, insurers will need to consider their effects on underwriting, pricing and risks to be insured. Presumably, driverless cars are safer than traditional ones. However, there's not enough data to prove this theory. And even if accident frequency drops, this doesn't mean that claim severity will drop as well. It could just be the opposite since these driverless cars will contain embedded technology, causing the cost of repair to be higher. There is also the issue of potential product defect that could lead to serious accidents.Insurance actuaries and product developers will therefore need to evaluate all the data and forecasts available before even considering to develop new rating models and products for AVs.
Technology: AV technology could change liability schemes and risks assumed by insurers when insuring vehicles, component manufacturers and related automotive businesses.Technology also brings with it cyber risk issues. The technology used in driverless cars can collect data about the vehicle's owner and its operations. This can lead to unauthorized access and use of this data. A hacker can even go as far as remotely controlling the car.
Regulation: If and when AVs are approved for use on public roads, automobile insurance statutes and regulations will likely be revisited, and insurance companies will need to respond to them.
While it's going to be some time before you'll see any driverless cars on your city streets, this new technology will definitely be an insurance game changer.