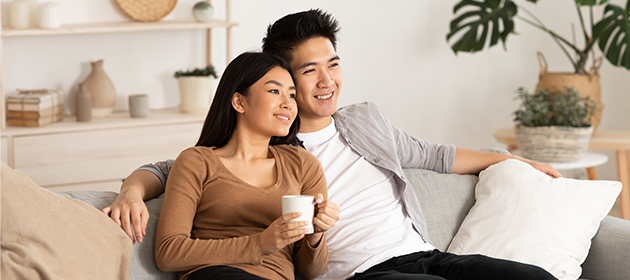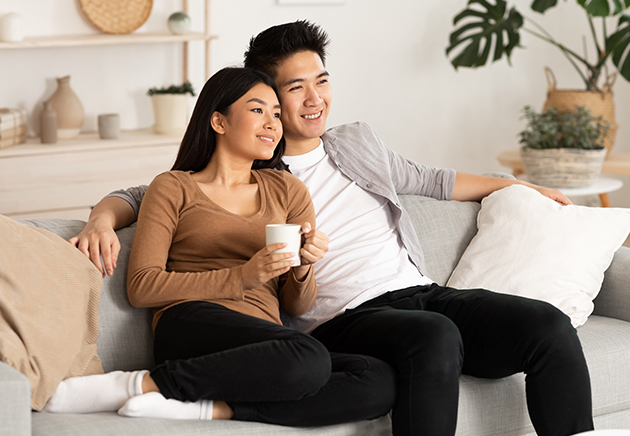 Whether it's a house or a condo, and whether you own it or rent it, your home is important. That's why a comprehensive home insurance policy is equally important. We'll work with you to customize your home insurance coverage, ensuring your policy covers the things that matter to you most.
Unexpected damage to your home is often out of your control and could happen at any time. Whether water floods the building or your home is damaged during a storm, dealing with these kinds of situations can be emotionally and financially devastating. Home insurance is your safety net, an important tool to help protect the valuable assets and property you've worked so hard to acquire.
Your home and your needs are unique, which is why we offer three levels of home coverage.
We'll work with you to customize our standard home insurance coverage so that it fits your needs. It includes benefits such as:
Guaranteed replacement cost: If your home is destroyed, we will cover the costs associated with rebuilding it, using materials of a similar quality, even if your policy coverage is less.

Student away: If there's a student in your family who's away at school, your insurance will extend to them and their belongings.

Special limits: We offer some of the highest "special limits" insurance options for items such as jewelry, collectibles, or bicycles.

Jewelry coverage: For an additional cost, you can choose to cover your individual jewelry items based on appraised value, not just replacement value.
We also offer several discounts to help you save on your home insurance, which consider a number of factors, including your age, the age of your home, whether you've had claims in the past three years, whether you have an alarm system, and whether you're mortgage-free.
For customers looking for a policy a step above our standard coverage, we offer Platinum Insurance. Each home that's covered will automatically be appraised or inspected. The coverage also guarantees that in the event of a total loss, a claims settlement on the home will be based on guaranteed replacement cost with a cash option built right in!
A Platinum policy also includes the following benefits:
Higher special limits: We offer some of the highest special limits available, including jewelry up to $10,000 per claim, cash up to $2,500, and no limit on silverware.

Increased liability limit: Our standard limit of $1,000,000 is bumped up to $2,000,000, at no additional cost to you.

Identity theft recovery expense coverage: We provide up to $15,000 to reimburse you for expenses you incur in recovering your identity.

By-laws protection: This covers increased costs due to the operation of any law regulating zoning, demolition, repair, or construction of buildings or their related services.
Our top-shelf homeowner's policy moves beyond the basics to ensure the things that matter most are always protected with a selection of special limits and focused coverages. Northbridge Insurance Onyx offers unlimited replacement cost coverage for your building and personal contents, whether those items are in your home, temporarily offsite, or with a student who's away at university. Our coverage includes enhanced household protection up to $250,000 to protect against a loss of life or disabling injury resulting from a range of violent threats.
With coverage for your fine jewelry, your wine collection, additions to your house and more, our premium homeowner's policy will help you rest easier knowing that you have the support you need. Here are some features that underscore a Northbridge Insurance Onyx policy:
Jewelry up to $50,000
Equipment breakdown up to $50,000
Wine and spirits up to $25,000
Works of art up to $100,000
With over 100 years of insurance experience in Canada, we've delivered exceptional service to thousands of satisfied customers. Here are just some of the things we can promise our customers:
Is your home also your place of business? We may be able to add Homework Insurance to your existing policy depending on the type of business you run. We also offer a dedicated small business package, Northbridge Insurance Go, to provide you with the coverage you need to protect the business you've worked so hard to build.
With Personal Choice, you can combine your home and auto insurance into one convenient package. The Personal Choice package provides the ease of one invoice, one expiry date, and one deductible should a claim involve both policies. You can enjoy extra savings on each policy in addition to other discounts such as age, multi-vehicle, claims-free, home alarm, and more. Personal Choice is currently available only to individuals in Ontario.
Life is unpredictable. With Personal Umbrella Liability, you and your family are protected against injury to others and damage to their property worldwide.
Finding the perfect home insurance policy can be difficult, and an insurance broker can be your greatest asset. A broker will provide personalized service and bring a wealth of insurance expertise and product knowledge to the table. On top of that, they'll take the time to understand your background, your current needs, and your expectations.
With our preferred network of reputable brokers, we can craft a comprehensive policy to suit your unique needs.
*Subject to the limits, exclusions & conditions in the policy.
Policies underwritten by Northbridge General Insurance Corporation. The above information is an outline of the coverage available and is subject to the terms, conditions and exclusions of the policy. Please refer to the policy wording for details.