We're committed to fostering long-term relationships with our customers.
We nurture relationships with our customers by delivering on our promise to be there when you need us most. While we hope you will never need to file a claim, we can guarantee that if you do, our claims experts will handle each situation with professionalism, a keen attention to detail, and clear communication. We focus on getting you back to business quickly with transparency, innovative tools, and personalized support to ease the burden of filing and resolving a claim.
Have a question about an existing claim? No problem. Simply choose one of the options below, and we'll get you in touch with the right person.
Submit a Claim Choose your type of claim
What does the claims department do?
Losses may be stressful, but we believe the claims experience doesn't have to be. Our goal is to make it as easy as possible for you to submit and resolve your claim – and we have commercial expertise and exclusive access to tools to follow through. We're dedicated to making the process, timelines and expectations clear for you from the minute you report your claim with us.
Our team of Northbridge adjusters provides a superior claims experience that helps you get back to business faster. Here's how and why:
Industry Expertise
Our specialists are experts in a variety of commercial segments, and their industry-specific expertise means they understand your business and your unique claims situation. Through extensive and ongoing training, we ensure our adjusters are up to date on emerging business risks. Our team evolves and adapts along with each industry.
National Reach
With offices from coast to coast, we ensure our claims adjusters have extensive experience with different provincial insurance regimes, tort practices, and legal environments. With field adjusters across the country, we can also be on-site when necessary. In the event of a large-scale loss, our Catastrophe Response Team can respond nationwide.
Cross-Border Experience
Our network includes adjusters with cross-border trucking and cargo claims experience and an understanding of state-by-state jurisdictional differences.
Our claims process, step-by-step:
Not sure where to start or what's to come? Here's a breakdown of our claims process, from start to finish: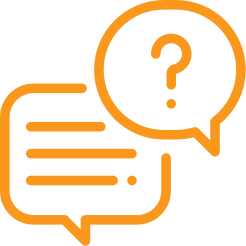 Still looking for answers?​
If our claims teams wasn't able to resolve your issue, you can contact our Office of the Ombudsman at
[email protected]

.
They'll review your case to make sure it was handled properly and fairly.