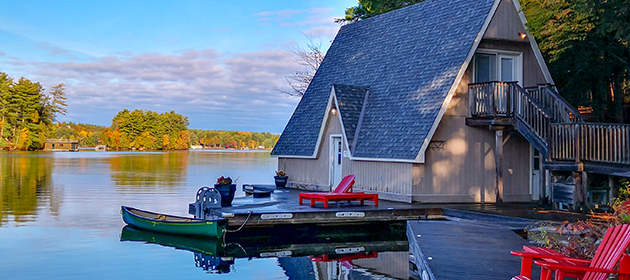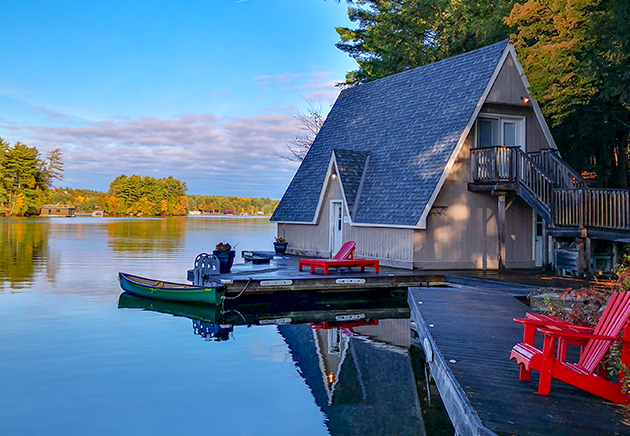 You've worked hard for the little extras that make your life fun, whether that's a cottage, a jet ski, an all-terrain vehicle, or a motorcycle. Northbridge Insurance offers the coverage you need to help protect your valued items, so you can continue to enjoy them worry free.
You can't always be there to stop something from happening to your property, especially if it's a second home or recreational vehicle you rarely use. Insurance is a valuable safety net to help protect yourself from the financial losses you could experience.
What kind of recreational insurance do we offer?
Just as personal interests differ, so do the properties and vehicles they choose to buy. That's why whether you own a lakeside cottage, a cabin in the woods, a fishing boat, or a motorcycle, Northbridge Insurance can create a custom policy to meet your unique needs.
Here are some of the coverages we offer for your seasonal properties and recreational vehicles:
Cottages, ski chalets, and seasonal dwellings
Cottages, ski chalets, mobile homes: they're your home away from home. You should protect them as you would your primary home, with seasonal property coverage. You can either choose comprehensive coverage or broad coverage, which covers only specified events, such as theft or storm damage. Your broker will work with you to determine the level of coverage you need to make sure your vacation home is properly protected.
Vacation trailers
To help protect your vacation trailer when it's detached from your vehicle, you can add additional coverage to your property policy to cover risks to your trailer and its contents.
Watercrafts
Nothing beats jetting out onto the water in your boat to waterski, wakeboard, or to enjoy some peace and quiet. Whether you own a jet ski or a motorboat, adding coverage for that watercraft is easy with Northbridge. Simply add watercraft coverage to your existing home policy (homeowner, condominium, tenant, or seasonal residence policy) to help protect your watercrafts from damage due to accidents, storms, theft, or vandalism.
Motorcycles, all-terrain vehicles, snowmobiles, and motorhomes
Just like any of your primary vehicles needs coverage, so do the vehicles you may only use occasionally. You may be eligible for a discount when you add coverage for your recreational vehicle(s) to your existing auto policy (check with your broker to see if your situation applies). And if you have our Personal Choice package (home/auto insurance combined), you could save even more!
Finding the right personal recreational insurance policy can be difficult. That's where insurance brokers come in. With a wealth of insurance expertise and product knowledge, a broker will be able to provide you with customized and personalized service. By taking the time to understand your background, your current needs, and your expectations, a broker will find the perfect policy for you.
With our preferred network of reputable brokers, we can craft a comprehensive policy to suit your unique needs.
Policies underwritten by Northbridge General Insurance Corporation. The above information is an outline of the coverage available and is subject to the terms, conditions and exclusions of the policy. Please refer to the policy wording for details.